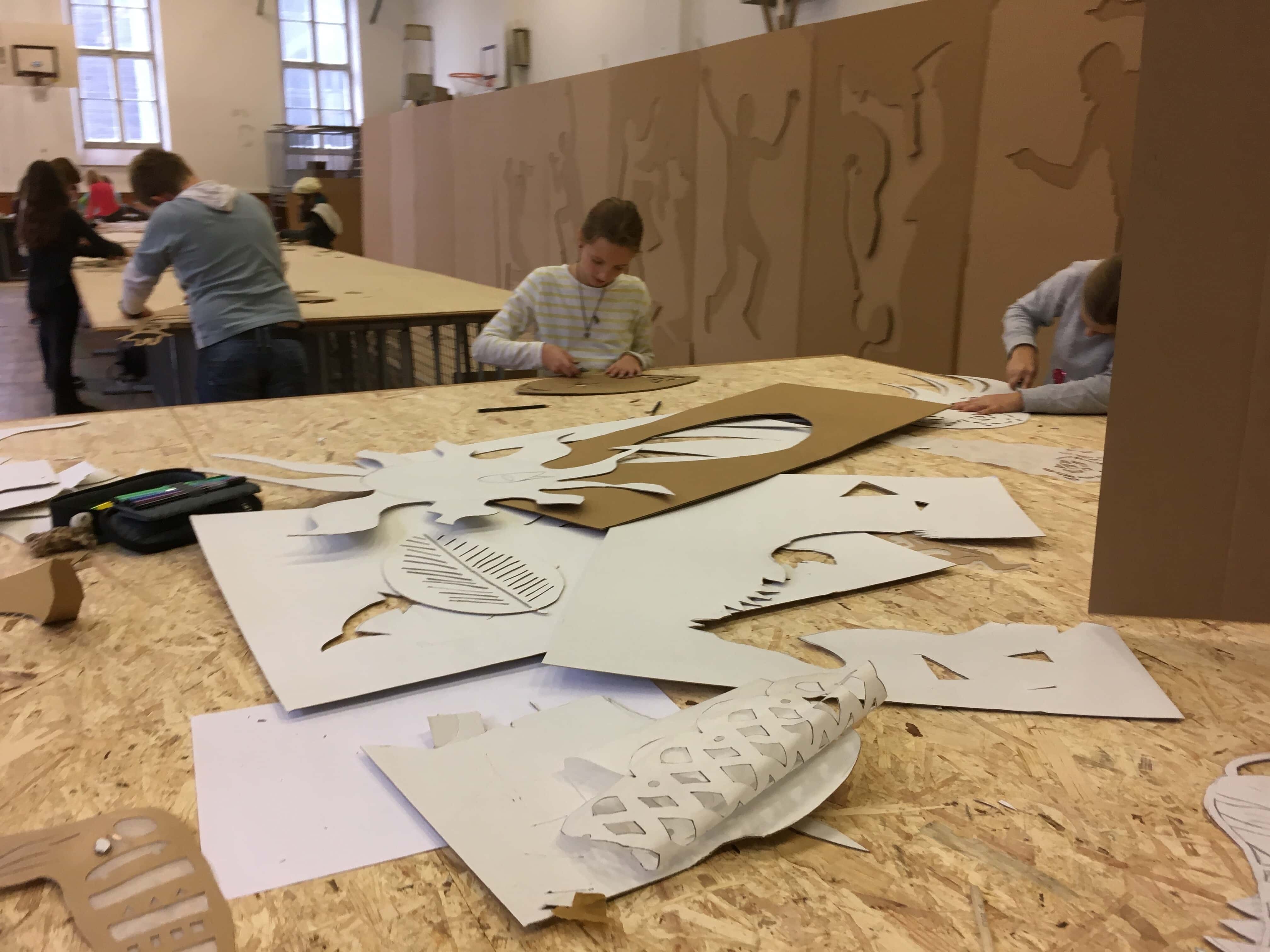 Alois Wolfmüller Paper Plane Festival

The Alois Wolfmüller paper plane festival "Fliáng!" is dedicated to the Landsberg inventor, engineer and aviation pioneer Alois Wolfmüller.
What starts with paper planes can easily lead to big developments. "Fliáng" – dream or nightmare of humanity?
We try it out and invite young and old to lend a hand to a large workbench in the portico itself. There will also be a large installation of hundreds of objects made together and of course there is a music, exhibition, actions in the city especially at the birthplace in the Herzog Ernst Straße 179b, Landsberg. It was there that the idea for the project was brought to life in the DISCY MusikBuchHandlung by Edmund Epple.
The project is designed and carried out by the association dieKunstBauStelle with the support of the makers, the theater, the Stelzer and other actors in the city.
The workshop is expertly accompanied by experts of aircraft technology and the artists, Wolfgang Hauck and Renate Stoiber.
All events with free admission.


EVENTS


Friday, October 5, 2018
16 pm to 10 pm
Open workshop with music and exhibition
Saturday, October 6, 2018
10 am to 2 pm open workshop
14 pm to 17 pm paper airplane festival and the final competition
For this purpose, actions take place at Georg-Heilmaier-Platz and in the city center.
Sunday, October 7, 2018
10 am to 4 pm Brunch with music in the portico, exhibition of flirga, music and open workshop